Trattorias
The kitchen. That Vicenza, especially of the Berici Hills, is a kitchen linked to the cycle of the seasons; in presenting traditional dishes: from the now acclaimed Baccalà alla Vicentina, a winter dish, to the spring bisi of Lumignano; from the pike of Lake Fimon, to risottos with wild herbs (Silene, wild asparagus, bruscandoli); and more mushrooms, truffle, guinea-fowl, duck, rabbit, fill the autumn dishes together with the game, then finish the dinners dedicated to the "Masc-io" (the pig) with the "bones", the cotechini; the bondioles, etc.
We point out some of the trattorias where you can "sin of gluttony", without forgetting that other small inns in the Berici Hills also offer a typical cuisine of good workmanship.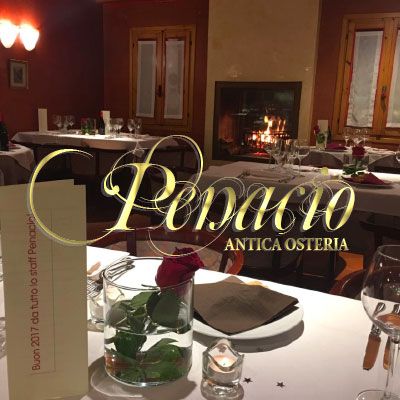 Antica Osteria Da Penacio
Loc. sopra il lago di Fimon
Via Soghe, 22
Arcugnano (VI)
Tel: 0444.273081
Fax: 0444.273540
E-mail: This email address is being protected from spambots. You need JavaScript enabled to view it.

It is located in the center of the Berici and is managed by Gianello. Over the years it has become synonymous with risotto with the black truffles of the Berici Hills, which has now entered the gastronomic history of Vicenza. On the premises you can enjoy excellent dishes from the daily market menu and contemporary cuisine, without forgetting the decades-long experience of healthy local cuisine. Penacio has a very strong winery which is the fruit of Enzo's great enological passion.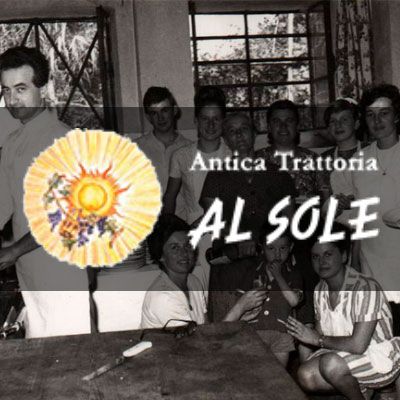 Antica Trattoria Al Sole
Via Fontana Fozze, 21
36020 Castegnero (VI)
Tel: 0444.730211
Fax: 0444/738455
E-mail: This email address is being protected from spambots. You need JavaScript enabled to view it.

Originally, very old church, after several events became Osteria. Roberto, (the current owner) and his wife Mirka, interpret the kitchen of time and seasons: dishes that make up the gastronomic history of this land with simplicity and good taste. It is the expression of the Sun, of the Venetian cuisine, aristocratic but also popular, a cuisine performed in this landscape at the foot of the hills, mixed with olive and cherry trees, marked by vineyards: the goodness of beauty.

Sito web: www.anticatrattoriaalsole.com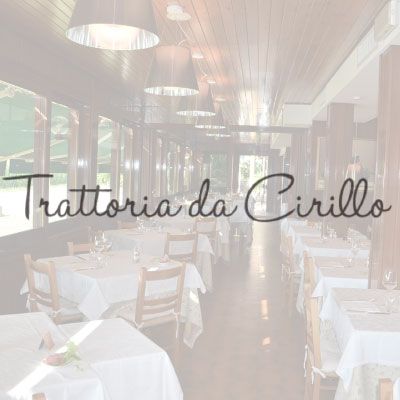 Trattoria Da Cirillo
Via F. Lampertico, 13
36040 Montegaldella (VI)
Tel: 0444.636025
Fax: 0444.636004
E-mail: This email address is being protected from spambots. You need JavaScript enabled to view it.

In the plain between the Berici Hills and the Euganean Hills in Montegaldella we find the Trattoria da Cirillo, famous for its specialty, the baccalà alla vicentina. It was 1942 when Cirillo Campesato transformed his old farm into a trattoria. Obviously the strong point is the dishes based on cod. But the other characteristic is the use of typical seasonal products, the peas of Lumignano, asparagus, mushrooms and truffles in summer, pumpkin in autumn and red radicchio in winter. Good choice of wines of course with a wide selection of Berici wines.

Sito web: www.trattoriadacirillo.it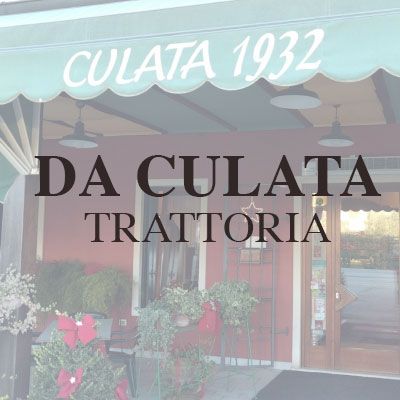 Trattoria Da Culata
Via Roi, 47
Montegalda
Tel: 0444.636033

The temple of salt cod alla vicentina. Montegalda, land of Vicenza, home of the stockfish that here changes its name. Beaten, soaked, then cooked. And from Culata it is eaten with polenta, canonically and in abundant portion. For the latter, in addition to the aforementioned codfish, you can choose grilled meats, mixed roasts and, in season, a good boiled meat accompanied by cren sauce. If you dare a first, tagliatelle in broth with the livers. To complete there is a list of Berici wines from which you can take out the right bottle.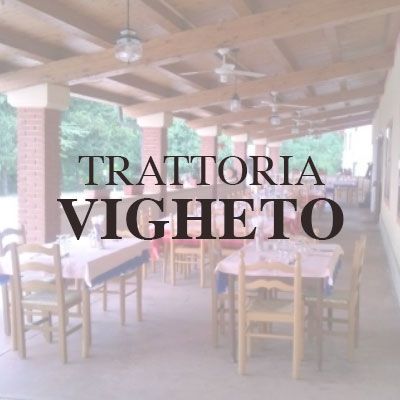 Trattoria Vigheto
Via Fontanella, 14
Grancona
Tel: 0444.889539
Fax: 0444.889388
E-mail: This email address is being protected from spambots. You need JavaScript enabled to view it.

The oldest restaurant in Grancona, located in the center of the Berici Hills with a wide view overlooking the small Dolomites. Speaking of pasta dishes, our cuisine is based on the artisanal production of fresh pasta such as bigoli, fettuccine, fusilli, strozzapreti, etc ... Seasoned with sauces tied to the traditions and the season, such as the black truffle of the Berici hills, red radicchio di Asigliano, the Bruscandoli, the Tarassaco, the asparagus from the mountains, the chestnuts and the porcini mushrooms. It is no less the specialty of the house, the Gargati al Ragu. As far as the main courses are concerned, our restaurant offers a wide variety of grilled meats, from Florentine to ostrich filet, from veal chop to cut, and then to mixed grills. You can then finish off with one of the homemade desserts: fresh fruit pies, apple strudel, tiramisu, ricotta cake and various types of semifreddo, including amaretto and almond. The company has ample parking. There is also the opportunity for mountain bikers to take advantage of different routes. During the summer there is the possibility to eat under a large outdoor porch.

Sito web: www.trattoriavigheto.it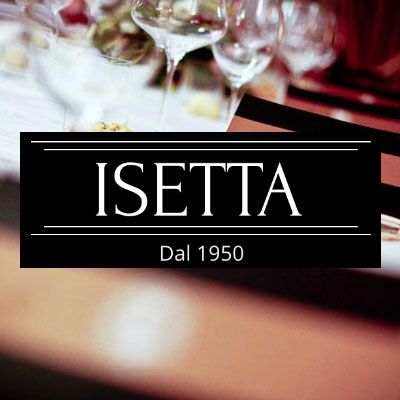 Trattoria Isetta
Via Pederiva, 96
36040 Grancona (VI)
Tel: 0444.889521
E-mail: This email address is being protected from spambots. You need JavaScript enabled to view it.

The experience of Mrs. lsetta was transmitted to her son Galdino, the current manager of the restaurant, who united his simplicity with his love for good traditional cooking. Here you will find ancient and current appetizers: grilled salami with polenta, Vicenza-style snails with polenta, lamb coratella and flans of wild herbs with melted cheese. Excellent first courses, do not miss the minestrone of barley, beans and porcini; homemade gnocchi, gargati with mushrooms and truffles and risotto with wild asparagus. The meat of excellent slaughtering is served mainly grilled, in good season the game, finally also try the Vicenza-style cod. Good desserts prepared skillfully by the daughters Monica and Emanuela. The wine list is decent, with a good selection of national labels.

Sito web: www.trattoriaalbergoisetta.it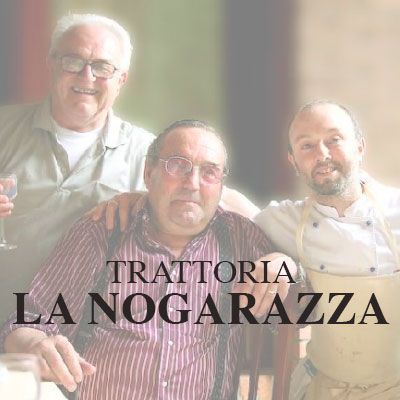 Trattoria Nogarazza
Viale S. Agostino, 61
Arcugnano (VI)
Tel: 0444.288900 - 0444.280670
Fax: 0444.280660
E-mail: This email address is being protected from spambots. You need JavaScript enabled to view it.
First bakery, then inn inn finally the ancient Trattoria Nogarazza managed by three generations by the Bari family, rises in the valley of S. Agostino, washed by the river Retrone and crowned by the Berici Hills. The cuisine that is offered is a genuine expression of the great Vicenza culinary tradition where you can not miss the "Bacalà", the main dish of the restaurant. Always present is homemade pasta and very varied recipes of regional Venetian cuisine revisited with great personality: bigoli with arna, ravioli, barley soups; Among the main courses we recommend an excellent Vicenza-style cod, oven-baked guinea-fowl, venitian duck, grilled meats. Finally to brighten up the table, a delicious bread baked in the old oven and an extensive wine list.

Sito web: www.nogarazza.com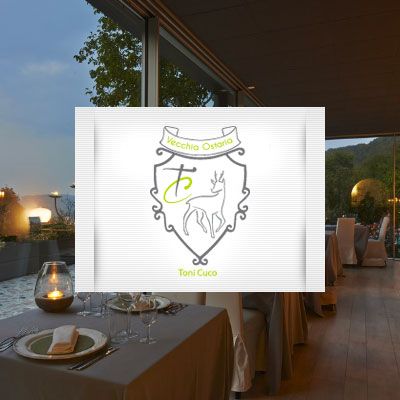 Vecchia Ostaria Toni Cuco
Località San Vito
Via Arcisi, 12
Grancona (VI)
Tel: 0444.889548
Fax: 0444.601350
E-mail: This email address is being protected from spambots. You need JavaScript enabled to view it.

In a rustic house surrounded by the Berici woods, by Toni Cucco, the atmosphere is warm and decidedly romantic, with candles, fresh flowers and a wonderful fireplace. At the table we welcome a nice basket of homemade breadsticks, like pasta and desserts. And then the menu always captivating in its balanced mix of local products and fish and garnished with intriguing decorations. Some examples: spadellata di vezzena with mushrooms and polenta, cod ravioli with artichokes, potato gnocchi with mushrooms and cheese, guinea-fowl breast stuffed with head and roasted potatoes, roasted pigeon with fatty liver and polenta, apple pie with seasonal figs . The wine list offers several good bottles.

Sito web: www.vecchiaostariatonicuco.com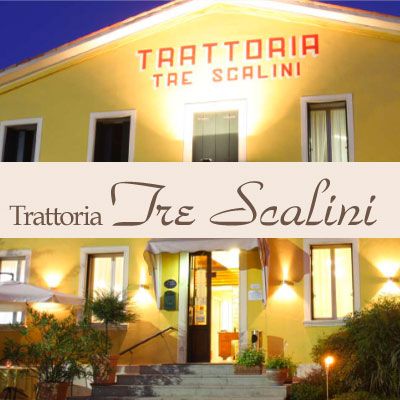 Trattoria Tre Scalini
Via Castello, 1
36047 Montegalda (VI)
Tel: 0444.636385
Fax: 0444.636385
E-mail: This email address is being protected from spambots. You need JavaScript enabled to view it.

Already a tavern since 1863, the building that houses the "Tre Scalini" is reported in the Napoleonic maps and was part of the possessions of the castle above "Grimani - Sorlini". A cuisine made of tradition and history where you can not miss the "baccalà", the main dish of the restaurant along with the homemade pasta and all the recipes of the Veneto regional culture revisited with taste and personality all enlivened by a rich selection of wines .

Sito web: www.trattoriatrescalini.com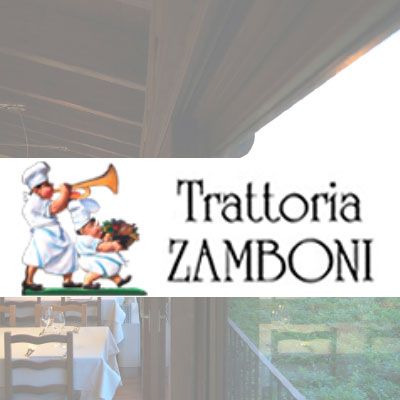 Trattoria Zamboni "ai Monti"
Loc. Lapio
Via S. Croce, 73
Arcugnano (VI)
Tel: 0444.273079
E-mail: This email address is being protected from spambots. You need JavaScript enabled to view it.

Known since 1969, this trattoria in the Berici Hills, near Vicenza, offers traditional local dishes elaborated with the creativity of our times. All the ingredients we use are of the best quality and friendliness is our added value. You put the reservation.

Sito web: www.trattoriazamboni.it