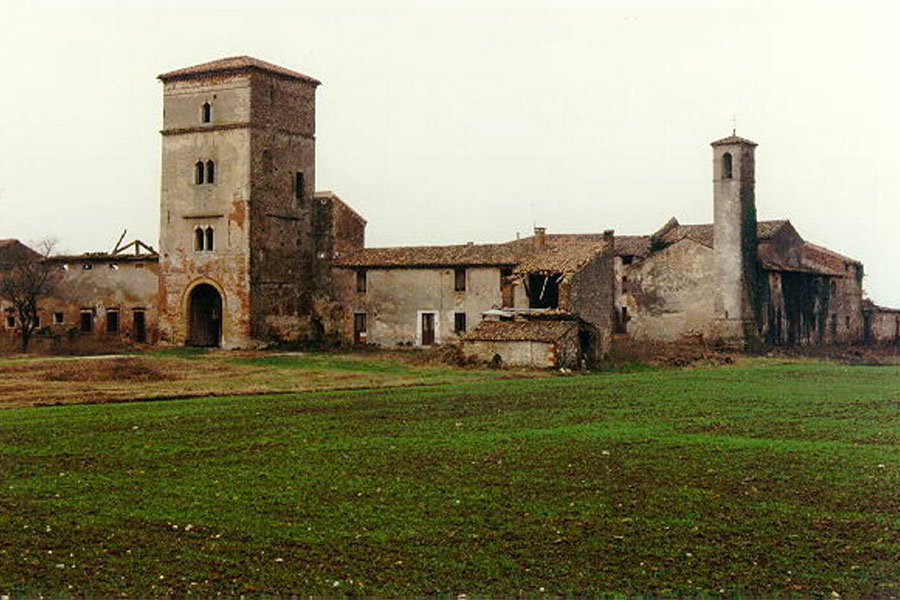 Villa Paltinieri Pojana
This compound was built by the Paltinieri family between 1240 and 1300, on the site of the castle the Dalla Scalas, lords of Verona, had bestowed on them. Near the main entrance, secured by a tower with an arch and gothic windows, up to the 19th century there could be seen the drawbridge and the ditch.
The manor house looks onto the inner court with a lodge open by arches that stand on a decorated early 16th-century parapet. The farming-buildings on the sides of the tower were built in 1660 by Odorico Pojana who also restored the 15th-century church that can be seen on the right of the tower.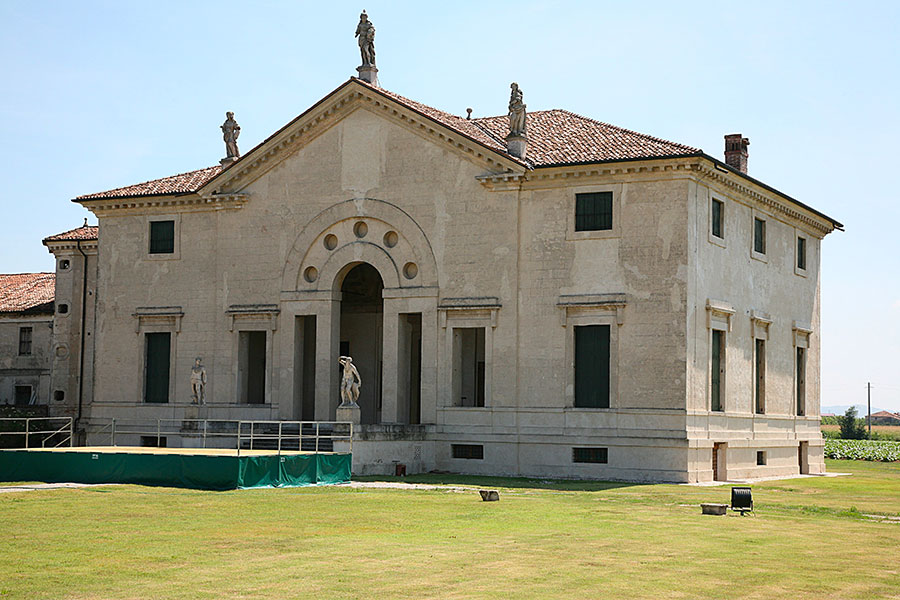 Villa Pojana
This villa was designed in the mid-16th century for Bonifazio Pojana by Palladio, who was given the task of giving a new stately look to some pre-existing buildings. Both the front and back facade are characterized by the serliana doors and the five circular windows.
The map of the rooms is perfectly symmetrical, with the same number of rooms on each side of the central hall. Beautiful stuccos and frescoes can be seen in the porch, the Emperors' Hall and the Grottesche room, works of sculptor Bartolomeo Ridolfi and painters Bernardino India and Anselmo Canera.

Via Castello, 41
Tel. 0444.323014
Fax 0444.322869
Ref. Mr.Sieva Carolo
E-mail: This email address is being protected from spambots. You need JavaScript enabled to view it.
Website: www.villapoiana.it
Visits during winter only on request, possibly with a week of advance. From easter to the 1st of November: Wednesdays, Thursdays and Fridays: 10am-1pm/2pm-6pm; Saturdays and Sundays: 10am-6pm. Entrance fee: € 5,00. Groups (min.15 people): € 2,50. Free entrance: visitors over 60, under 14, local residents, scholars, disabled. Partial disabled access. Disabled facilities. Available for cultural happenings. Car parking area.